Unique Approach to Wealth Management
Tax-Efficient Portfolios Designed For Your Risk Tolerance
Wealth Management Done RIght
At Abrahamsen Wealth Management, our job as your financial services firm is to determine your specific financial situation and recommend the best solutions for protecting and investing your wealth.
We are an independent firm that is not captive to a broker dealer or corporate agenda.
Held to a Higher Standard
We work for you and no one else.
Our team of Investment Adviser Representatives operate under a fiduciary standard of care for our clients.
Who watches over your money that is invested in the market? Does your broker actively manage your assets? Is your portfolio passively being managed? We believe in taking an active money management approach. We partner with institutional level money managers to ensure your portfolios are being looked at daily. The goal of active money management is to improve the risk-adjusted returns compared to passive management.
Patented Risk Analysis Technology
We will analyze your current portfolios and identify your risk tolerance level so we can compare it to how much risk you are comfortable taking in the markets. In addition will do a complete cost analysis on your current fee structure.
Fidelity is our custodian and they help our firm by holding and safeguarding your financial assets. The assets they keep can be in digital or physical form, depending on how the assets are originated.
Download a PDF of
Our Strategic Relationships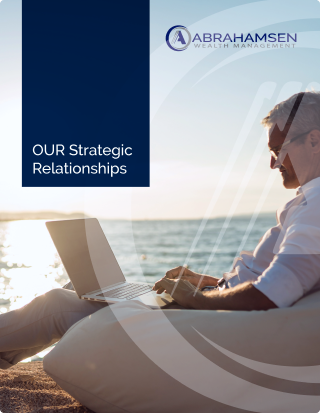 Every step of the way
Schedule a meeting or register to attend one of our events to learn more about any of our financial planning services